I JUST CANNOT KILL MOJOOOOOOOOOOOOOOOOOOOOOOOOOOOOOOOOO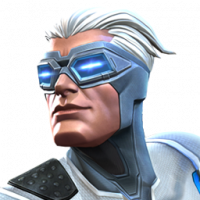 Cosmin535m
Posts: 12
★
I would really like to see a kabam employee playing for 7 hours or so, and not being able to complete a single path in uncollected, mojo chapter. To force quit the path, and try again, and again, and again.
Everytime I have to quit because your mojo gets to 5M, and places that fun and interactive degen on me.
My best try was to get him down to 30% or so, and after that he got regen back to 60%.
If he gets to 5m, and he does, I have to quit the path and start over, because he places the degen in the very first seconds and I die without even touching him. This is really frustrating. So frustrating that I've created an forum account just to post this bs post.