Selling 5* champs?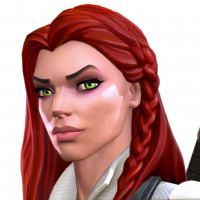 OmegaMan
Posts: 374
★★★
Why can we not sell 5* or 6* champions? That's about the stupidest thing in the world. You can sell anything and everything champion wise except those.

I'd love to sell the trash meme champions on my roster for anything useful resource wise.

I just pulled a 5* Falcon for the SEVENTH time. Garbage. Hits like a wet noodle and not good for anything. Give me a sell button already
This discussion has been closed.