Summoners, we recently encountered an issue with the Alliance Quest Setup Phase Starting Timer that may cause the Setup Phase Starting Timer to display erroneous information, though we are working on a fix for it as quickly as possible. Additionally, if the Setup Phase does not let you plan your days in advance, you will be able to once the Event officially begins on the Alliance Quest Start date.

For clarity, the next Alliance Quest Enlistment Phase will begin on December 5 at 20:00 UTC, regardless of what the in-game timers display.

The next Alliance Quest Start will be on December 6 at 20:00 UTC. This is when Summoners should be able to enter each Map.

Thank you for your patience and understanding as we work to resolve this issue.
Celebrate the successes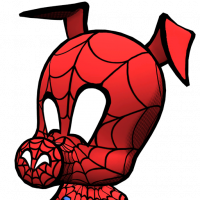 Chovner
Posts: 488
★★★
There's been a lot of **** happening lately in the game that I've complained about, but I also want to celebrate the good changes that have happened:
New Sunday arenas are AWESOME

UI prestige addition is good

Ressource to easily locate ressources you need to rank champs is AWESOME

Ability to look at abilities for unowned champs is AWESOME

Full breakdown of quests AND chapters rewards for completion and exploration from the game meny is AWESOME

New daily and weekly objectives and subsequent Objective crystals are AWESOME

Upcoming Glory Store update is AWESOMEx2

Cutting down Alliance Events from 3 days down to 2 days is great

Releasing Nexus crystals into daily deals, even temporarily was AWESOME

Updated Act 6 rewards is GREAT... almost AWESOME with some generic stuff added... but still GREAT

It's very easy to openly complain about the negative because problems cause anger, frustration and stress, but it's also very important to point out where things are going right too.