UPDATE: A new Hotfix (v32.2.3) is now being released to address this issue. Please keep an eye on your App Store for this update to address the below issue.
We are currently experiencing an Error when Summoners view a Champion's Synergies while in the Champion Selection screen in Arenas and Duels. We are aware of this issue and are working on a Hotfix to address it. In the meantime, please avoid using the synergy menu to prevent this error and crash. We apologize for this inconvenience. Updates will be posted here:
https://forums.playcontestofchampions.com/en/discussion/293506/error-when-looking-at-synergies-from-champion-selection-screen
Hela is God Teir!
AlienShoes
Posts: 37
★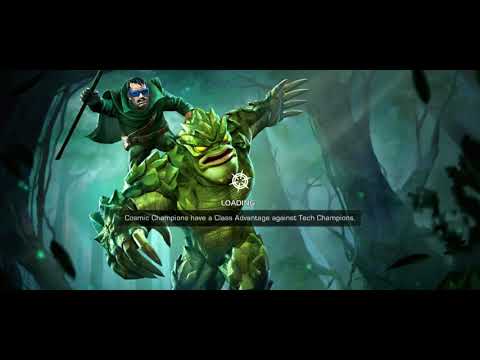 Heres a short video of me using my 3/45 Hela to smack Winter Soldier around. There are no boosts active, and I only brough 3 champions into RoL, Hela, Nick Fury, and Quake. Yes, Hela is extremely reliant on the evade synergy from NF and Quake/Antman, but when you put that Synergy on the team, leaving you 2 free slots (I usually run Ghost and Wasp as my 4 and 5), you can CONSISTENTLY do what I did in this video. In the description, I go into a small bit of detail about how to use her for general questing, but this is mostly a damage showcase. Hopefully, Seatin sees this and can give her that much deserved promotion, and if he needs more evidence, I'll rank her up higher and do an uncollected EQ and some act 6 with her.