Doubts about player - Cavalier but no Uncollected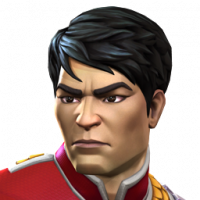 MattMiike
Posts: 5
Hello everyone, there is a player that wants to join our alliance that is very suspicious to me.
He has a Cavalier title but no Uncollected title.
He is only level 44 and has 1 six-star (unduped Aegon) and 7 five-star champions (rank 4 Claire Voyant, rank 3 Spiderman Stark, rank 3 nightcralwer, the remaining four are rank 2 or 1).
What do you guys think? Would Cavalier be achievable with those champs? Why is there no Uncollected title?