Summoners, we recently encountered an issue with the Alliance Quest Setup Phase Starting Timer that may cause the Setup Phase Starting Timer to display erroneous information, though we are working on a fix for it as quickly as possible. Additionally, if the Setup Phase does not let you plan your days in advance, you will be able to once the Event officially begins on the Alliance Quest Start date.

For clarity, the next Alliance Quest Enlistment Phase will begin on December 5 at 20:00 UTC, regardless of what the in-game timers display.

The next Alliance Quest Start will be on December 6 at 20:00 UTC. This is when Summoners should be able to enter each Map.

Thank you for your patience and understanding as we work to resolve this issue.
V26.1.0 (playstore) unable to access any content while choosing sides FT.ANCIENT ONE / W.APOCALYPSE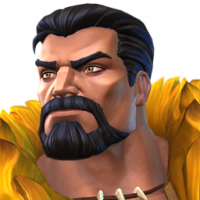 Huzzi
Posts: 4
★
Hi KABAM,
I am able to login, but whenever i choose a side FOLLOW THE ANCIENT ONE or
ORSHIP APOCALYPSE screen goes in loading mode and than an internet connection failure appears this is happening for almost 3 hours by now.
When the new April event is pushed(By night 22:30 GMT+5:30), I was asked to join a side (FOLLOW THE ANCIENT ONE or WORSHIP APOCALYPSE). So i choose WORSHIP APOCALYPSE and everything was fine. Today when i woke up and login i was again asked to choose a side (FOLLOW THE ANCIENT ONE or WORSHIP APOCALYPSE). But before i select any of the sides, screen got disappear (i doubt i might have touch the out part of the modal window) and i was able to access both the event. So, i played some. Now when i re-login, I am again up with a choose a side window/modal-popup and whenever i try to select a side it goes in loading and an network issue is shown(might be error-handling stuffs).
Now situation is I am in section 2 map 6 and my alliance wants me to move, hope you got it don't want to describe it more.
Regards,
Summoner
This discussion has been closed.