We are currently experiencing an issue in Alliance Wars where the High Grounds Defense Tactic is incorrectly applying to all Defenders. While we work to fix this, we need to take quick action to maintain the fairest Alliance War season as possible. As a result, this war will not be counted towards your Alliance War season.

This will affect all Alliances, regardless of tier or War Map. War Season Rewards eligibility will be reduced to 4 Alliance Wars this season.
Galaxy A70/ Unplayable mcoc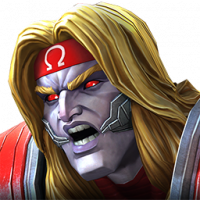 FF10
Posts: 214
★★
Galaxy A70 has not been compatible with mcoc for more than a week now due to the latest Android 10 update. There has been no response from anyone regarding the issue and Every thread that is made to highlight this issue is being closed. I would like to know why we are being ignored ?
This discussion has been closed.