Summoners, due to a technical issue, this week's series of Alliance Quests will be cancelled at 4pm PT. There will not be any Rewards for this series. The next series of Alliance Quests will start on April 18 at 12pm PT. We will be assessing the impact on Alliances and compensating accordingly, as well as returning Alliance Tickets.
Science Doombot inflicting debuff on a crit

dot_ditto
Posts: 1,167
★★★
So I read over science doombot .. and decided to try Ghost vs one. Since she crits all the time, I figured I'd be able to avoid those debuffs always ...
seems I missed something?? O.o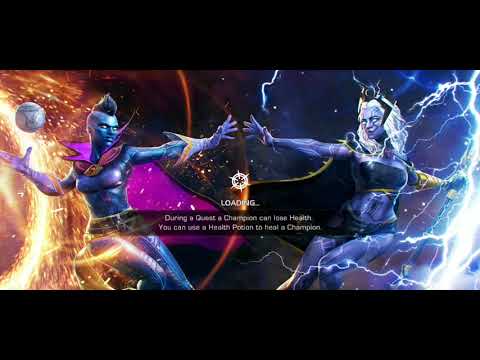 @40s
she crits .. one hit .. and gains an armor break debuff .... how??
So if there's something I'm missing ... I'll accept that ... I'm on Map4 .. no special nodes .. Mystic Ascendency at the moment ..
Anyone else seen this? or can confirm it ?