Are awakening gems really rng?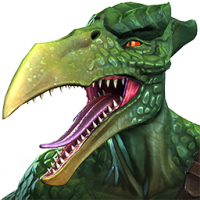 Mr_Net
Posts: 2
★
Hi, i have been playing this game for quite some time and i had the chance To get multiples awakening gem crystal troughout various content.

These ressources being very rare and hard To get in many cases i find really annoying To see that many players have the same issue that i have.

We have 1/6 chance To get a certain class of gem, out of my 6 awakening gems i got 5 mutant and 1 science, my first ever being science and than 5 mutant in a row wich 2 of them i got in the same week.

How is this even possible? Why are our account condemned To receive the same type over and over again? Is there any way we can fix this problem?

It is the first time ever that i take some personnal time To create an account and make a complaint, but getting the same "reward" 5 times in a row out of 6 chances total (wich every time i had a 17% chance to get this particular reward) doesnt seem "rng" To me, especially knowing that many players encounter the exact same problem.

This issue has To ne resolve because, in many cases like me, it blocks free to play player from progression into the game.

I find that this is really insulting and disrespectfull To the players

Ps: (Sorry if my writing sounds weird, i am not english)
This discussion has been closed.