We are currently experiencing an issue causing a delay in delivery of Summoner Advancement, the Alliance Quest event, and other 3-Day X-Men use event. We are working to resolve this, but it will likely take a few days. We will ensure that these rewards are delivered to affected Alliances. Please do not change Alliances until your rewards are delivered.
General Game Feedback [Merged Threads]
gp87
Posts: 192
★★★
Please kabam, you don't hear us. But please hear a person that speak for us.
• stop adding trash champs to 6* pool
• stop making wars more difficult, more units, more potion and so meh rewards (from a plat 1 player)
• we tired of WS , make a content like ROL for endgame players , we don't care about 200 6* shards from arena, we don't want to play arena all day.
• change the ratio of champs at cavaliers , there are 3 stars there for people that have end abyss 100% and act 6 100% don't you think the accessibility of six star should be bigger?
Please , tale care of your playerbase. Really sad to hear that from seatin, but very happy that one guy speak for all of us.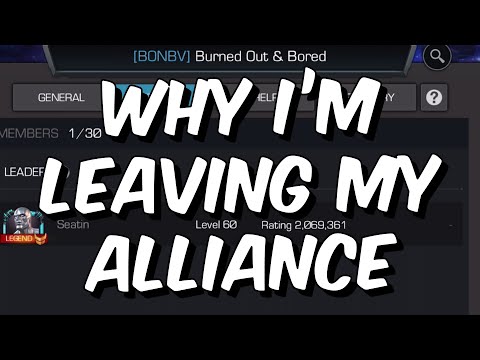 Post edited by Kabam Miike on