**KNOWN ISSUE**
Some items are displaying erroneous star ratings. This seems to be happening most on items where typically there are no star ratings. We have found the cause for the issue and it will be resolved, targeting mid-late next week.
Rift Awakening Gems question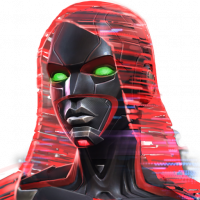 Jack_OHara
Posts: 92
★
I've heard people say different things about why you might see a specific class AG in a rift on a specific day. Some say it's a certain type of gem depending on the day of the week (eg. Mystic for Monday), some say you get the class of the target of the special objective for the day (Tech for Ghost). I assumed it was random, but if there's a strategy for getting a specific class gem I'd rather save my rift detector for that day. Does anything influence what gem you get in a rift, or is it actually just RNG?