**KNOWN ISSUE**
Currently, Alliance Prestige (as it concerns Alliance Quests) is not taking Relic Prestige into account. If possible, we are working to address this for the next round of Alliance Quests but will have more information for you when it is available.
Please Stop RNG based Events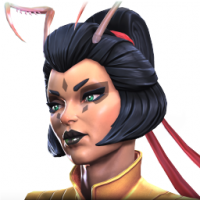 Joji137
Posts: 8
★
Game is already too much RNG based especially crystals. Events like rifts should be avoided as it can be unfair to many players despite the same amount of effort being put in.
Events should be either grind based or skill based rather than luck.