Another one of those 5*/6* roster sharing thread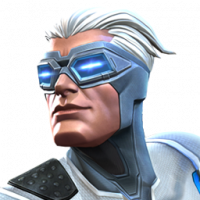 Dashamtvamasiay
Posts: 81
★
So , finally I had my series of good luck ended today with my absolutely new 6*....JANE FOSTER!! But I ain't disappointed, bcoz I don't expect much from 6* crystals at all 😊. And yeah kabam will definitely buff her also in the coming days.
But before this pull I had an amazing luck, my latest 5*s being- dr doom , stealth spidey, Emma frost , silver surfer, hela, mysterio, squirrel girl and morning star.
Anyone else having a nice/trash roster , pls share it here.