UPDATE: A new Hotfix (v32.2.3) is now being released to address this issue. Please keep an eye on your App Store for this update to address the below issue.
We are currently experiencing an Error when Summoners view a Champion's Synergies while in the Champion Selection screen in Arenas and Duels. We are aware of this issue and are working on a Hotfix to address it. In the meantime, please avoid using the synergy menu to prevent this error and crash. We apologize for this inconvenience. Updates will be posted here:
https://forums.playcontestofchampions.com/en/discussion/293506/error-when-looking-at-synergies-from-champion-selection-screen
New Arena AI?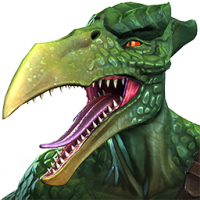 Aaronk90
Posts: 55
★
I know this was referenced in the roadmap prelude, but is there a chance this got into the game already? While building up my streaks, I couldn't help but notice that baiting specials was not only possible, but actually somewhat easy. Definitely a very refreshing change of pace. As much as I love "easy" matchups where the opponents are 3-5 times your PI, and refuse to throw specials (until the sp3, which they fire off almost instantly), I could definitely get used to this.