Do you have 5* or 6* Dr Doom...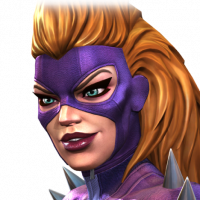 rdxevil
Posts: 230
★★
Are you a proud owner of doom.. Or you still waiting for him.. Just wanted to see the percentage.. Whether more have doom or more are looking for him.. Do mention how you got him...and yeah also mention how many times you miss him when the crystal just stopped before or after him
I know it's kind of silly question but I have been trying for him a lot and don't have him even as 4*.. I'm sure I must have opened like 200+ 4* crsytals
Edit :
The last option is.. you have 4* or below..
the last option is mostly for those who don't have enough 5*..
Do you have 5* or 6* Dr Doom...
110 votes