Need a squad. 10k prestige.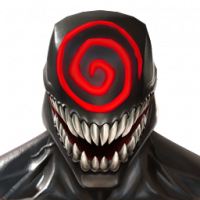 Madbeez
Posts: 87
★
Line 2madbeez Prestige 10k Can't commit to doing map 6 everyday. Sometimes too busy and don't want to let anyone down. But I'm still super active love a dirty joke and have a killer Defensive squad. Here's what I don't want...


Are you the type of leader that's going to answer everyone in the chat rooms question? We won't get along. Do you place all your R5 champs so you can get all the kills even though everyone else has a maxed doom too? Not a good fit. Do you make overly detailed notes and album submissions? Like with graphics? Yet your only a gold 2 ally? Yeah, sound familiar? I'm not your guy. If you want someone who's played at a high level map 6/ plat experience. Plays hours a day still. Enjoys a dirty joke now and again. And does love teamwork and communication in your guy. Is it possible I have a tiny issue with Type A cop authoritarian types? Kinda. Maybe because I am one in real life. Who knows.