**Login Issues - Update Aug 9**
Hotfix 36.1.1 is now live. This fix targets errors while logging in that some summoners faced. Manual update may be required.
Anyway we could get something for pulling a max sig 6*?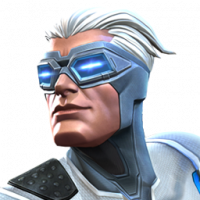 SuperiorSvee
Posts: 51
★
In no way do I want to see 7* shards.

Anyway we could get a placeholder though in the meantime? Something for pulling a 6* at max signature.

Now that 6* sig stones are available monthly, it would be really nice to get something other than ISO. Some 6* shards back, heck give us some t5cc in that class.

Opening a 6* and getting just ISO shouldn't be a thing.

I personally only have one, which I was able to do based on July 4th deals and an abyss rewards. Though I feel like I'm incentivized to not max out my 6*s because pulling them then would be bad.