Abyss Gulk has no metal tag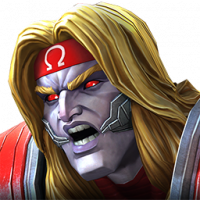 Zahid
Posts: 31
★
Pretty much the title.

I was running path 5 in the abyss and got to the third fight which is Gulk who I was planning to use Magneto for, but I noticed straight away he wasn't being magnetised. I checked his tags and there was no metal tag, even though he should have it now with the latest major update this month. It screwed up my whole game plan so I backed out but I forgot to take a screenshot.

There's probably other areas of the game where the metal tag hasn't been added yet so could you guys please look into that, I'm going to hold off on path 5 for now until it's fixed.