As we continue to work to address ongoing issues regarding Parry and Evade, we will be extending the Week 4 Quest of the Summer of Pain and its Solo Objectives by 1 week to better allow you to complete this content. This will not result in next week's content being delayed.
Help too many options to rank. Can't pull the trigger.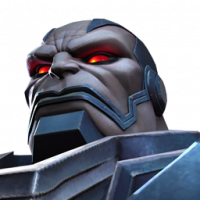 MrR0b0t
Posts: 200
★
Not sure who might be my best rank up option. I'm not an end game player pushing thru act 6 I just got Cavalier little while back and now just slowly making my way thru act 5 100%. I haven't done any variants yet either. Just want feed back on who is best option for variants and elders bane. Thanks for the help.
Post edited by Kabam Porthos on