Please Stop Giving 2-stars to celebrate various months.....its insulting!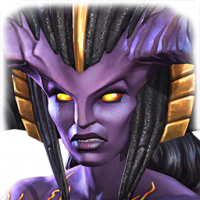 Unknown_Soldier
Posts: 149
★★
What good does it do to ANYONE to offer a 2-star...as if it means anything in a game that has champions that go as high as 6-star rating. At least do like you did for Taskmaster....you gave out a 4-star. No one accept maybe a 1st time player is going to get any benefit from a 2-star. At this point of a game spanning over 4 years, anything lower than at least a 4-star is next to useless.

Also if you were going to celebrate "Hispanic Heritage Month" pic a champion thats FULL Hispanic (Massacre) Not a half Hispanic/half African American champ. Really Kabam you missed the mark here.
This discussion has been closed.