As we continue to work to address ongoing issues regarding Parry and Evade, we will be extending the Week 4 Quest of the Summer of Pain and its Solo Objectives by 1 week to better allow you to complete this content. This will not result in next week's content being delayed.
2 Weeks to form Cavalier Crystal, LOL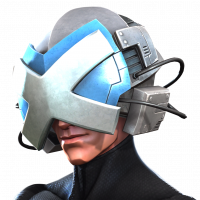 BeroMan
Posts: 182
★★★
This is just ridiculous IMHO. Well, GM crystals also were mostly trash but last week I duped 5* doctor doom from it and it took 1 week to form. Now Cav crystal takes to form 2 weeks and still very high chance to get just 3*. This is a new level of stinginess. Is it even upgrade? Very disappointed.