15k+ Crits from a r3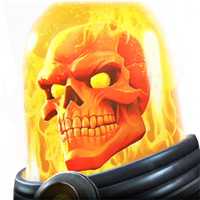 Rouger4
Posts: 615
★★★
Legacy said he couldn't think of other r3s that can dish out 15k on basic attacks. So for fun, I'll try to think of 5.
Corvus glaive : 13k
( even Corvus can't match this number.)
So........ we have to think outside the box and look into more unnoticed characters
thing:20k+
Invisible woman with a lot of force field strength on sp2 : infinite
Argon with fury: 40k
Cosmic ghost rider: 50k, but without boosts, at least 25-40k
Gamora : infinite
Hela : infinite
Some of these are impractical or only for a period of time, but it was just for fun.