The Energy Crisis in MCOC - KABAM please read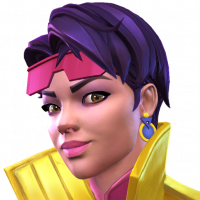 Crasyduck
Posts: 73
★
Dear KABAM,
I have been a loyal MCOC player for a good amount of time and would like to offer some suggestions on energy.

Energy is arguably the most important thing in the game and is hard to access, especially if one is free to play.

I was wondering if you guys could do another energy calendar, as you have done before.
Better yet, I think it would be cool if there was some sort of daily energy calendar based on progression level (sort of like the premium, grandmaster, and cavalier shard calendars). I am not asking for a free full energy pack each day, maybe just a small 5 energy pack regularly.

I am aware that you can get energy from the daily crystals, but that is unreliable. Another thing, I was wondering if you could make a boost exchange store.

For upper level players XP boosts are useless, so it would be cool to be able to exchange them for other boosts. There is no point in selling them because the amount of gold is too little to do anything.
Maybe there could be some sort of energy boost that lowered the cost of energy in quests by 1 (excluding quests that already cost 1 energy) for something like 10 minutes in exchange for 3 XP boosts.

These are just some ideas, and I hope you took the time to read them. Sorry if this was a lengthy post.

KABAM please read this and tell me why this would or wouldn't work.