Summoners, due to a technical issue, this week's series of Alliance Quests will be cancelled at 4pm PT. There will not be any Rewards for this series. The next series of Alliance Quests will start on April 18 at 12pm PT. We will be assessing the impact on Alliances and compensating accordingly, as well as returning Alliance Tickets.
Please help, Advice on Winter Soldier as first 6 star R3 for Thronebreaker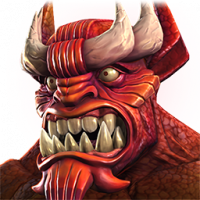 ddom
Posts: 415
★★
I quite like the champs and have him naturally duped. Am thinking about doing this rank up as he's the only good skill champ I have atm (only other remotely decent one is unduped Nightthrasher) and I use him with the killmonger synergy.

Do you think it's wise to R3 him to get Thronebreaker in time for the cyber weekend deals? Or will I regret it later on?

My thoughts about this are there are 4 champions I could pull that would make me regret the rank up
1) Nick Fury
2) Hit Monkey
3) BW Movie
4) Stealth Spidey

So the chances of pulling any of these 4 is very low (I dont really count aegon since he really needs a dupe and 6 star dupes are almost impossible atm)

What do you all think, should I be 1 of the first-the first player to R3 a winter soldier?
Please help, Advice on Winter Soldier as first 6 star R3 for Thronebreaker
99 votes
Post edited by Kabam Porthos on