Earlier today, there was an issue where Summoners that logged on shortly after the Login Calendar switched over for the day didn't receive the Cosmic Ghost Rider login crystal. We've fixed the issue for players receiving the crystal now but will have to collect data and send out the crystal to all players that didn't receive it next week. We apologize for this inconvenience and look forward to making it right for you all.
Feel Good Thread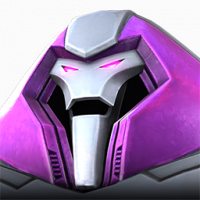 Crasyduck
Posts: 136
★★
Hello fellow Summoners!
This is a feel good thread (kind of like a meme thread) for everything good going for you in MCOC.

If you just completed a quest, unlocked a title, or got a long awaited champ please post it!

No put-downs and respect others! Have fun posting!