How did Human Torch become a Top Tier Science Champion?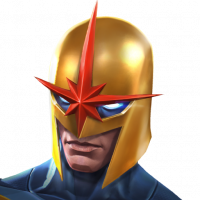 altavista
Posts: 356
★★★
Disclaimer: I am not asking whether HT is good or not (that's your opinion), but why his relative standing seems to have changed drastically recently.
When all the Fantastic Four was released, it seemed like the Thing was the consensus best of the bunch, with HT shining in niche fights (Mystic).
Abyss was released, and HT's stock went up as being a Horseman, due to mystic countering and heal reversal.
There was also the rebalance by Kabam (
https://forums.playcontestofchampions.com/en/discussion/179325/human-torch-rebalance-information)
.
Still, it seemed like the opinion on HT was still that he dominates the fights he does well. When posts arose about HT v Void, or HT v Sunspot, the opinions seemed split, without HT being the clear cut favorite.
However, in recent weeks, I am seeing posts about how great HT is for so much content (without specifically referencing Mystic fights or niche fights) and how he potentially ranks behind only Quake in the Science class.
Why the recent change? it seems like opinions should have changed shortly in the months after the rebalance, if that's the reason. But it didn't, so there must be some other reason.
Its not like Void, CapIW, or other commonly considered top tier science champs were nerfed or neutered by new content that Kabam has put out. I don't do AW so I don't know if there are new defenders/nodes that HT is great for, to help explain the increase.
Thoughts on reasons his reputation has changed recently?