Earlier today, there was an issue where Summoners that logged on shortly after the Login Calendar switched over for the day didn't receive the Cosmic Ghost Rider login crystal. We've fixed the issue for players receiving the crystal now but will have to collect data and send out the crystal to all players that didn't receive it next week. We apologize for this inconvenience and look forward to making it right for you all.
Falcon Bug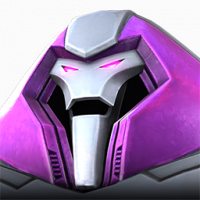 Bruce12342
Posts: 234
★
Hello,

I've been taking path 9 in war for a while now and Falcon used to be able to handle the hazard shift node, but now his lock in isn't functioning at '100%'

I'm not sure how to send the video on here or an image, but if you respond with an email address I can submit it there.