As we continue to work to address ongoing issues regarding Parry and Evade, we will be extending the Week 4 Quest of the Summer of Pain and its Solo Objectives by 1 week to better allow you to complete this content. This will not result in next week's content being delayed.
Horseman Cable against aq caltrops G99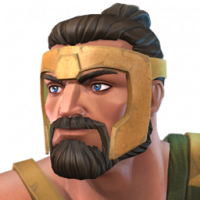 nilaebran
Posts: 85
★
In sec 3 map6 aq took down nc with horseman cable degenning him by dashing back, the fight after it was g99 and she didn't proc any degen, although bleeds kept stashing on cable. Didn't yet look at the node description, but i'm sure it's not debuff immune. In g99's abilities there's nothing to explain this, like tenacity against mutants, immunity to degen, etc. I guess it's a bug...?