Any guesses regarding next month's champs?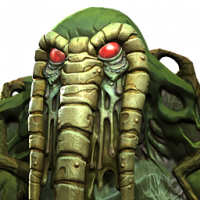 Mr.0-8-4
Posts: 293
★★
I'm hoping that Black Cat and Sandman make an appearance. It would be fitting since Black Cat and Spiderman used to date which would go well with a Valentine side mission. As for Sandman, maybe it turns out that Black Cat is doing a side-hussle robbery on the side (her last one and it involves Sandman).

What about you guys? Who do you think will be coming to the Battlerealm next month?