Announcing Event Quest: Guardians of the Galaxy Vol. Zero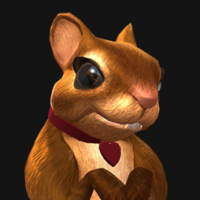 Kabam DK
Posts: 222
Moderator ›
WHAM BAM SHANG-A-LANG
Hired by none other than Kang the Conqueror to locate the wreckage of his ship, the Guardians of the Galaxy end up being transported to the distant year of... 2014. Seeing a chance to alter the past and save the Contest of Champions from the coming of Thanos, they enlist the help of Yondu and Nebula to complete their mission, before they get trapped in the past.
Mr. Blue Sky
The newest members of the Guardians of the Galaxy have arrived in the contest. Yondu and Nebula bring their cosmic tech to the Battlerealm. Leader of the Ravagers and mentor to Star-Lord, Yondu is a stickler for honor, but not above breaking a rule or ten to get what he wants. Through whistling he commands his deadly Yaka arrow to fight alongside him. Nebula wasn't always a Galaxy-Class Killer… Once, she was a normal little girl, until the Mad Titan Thanos slaughtered her family and raised her as his own. Cybernetically enhanced by Thanos himself, Nebula is one of his most deadly operatives.
Scrap: Bring it on home to me
This Event Quest allows Summoners to collect a new item: Scrap. Scrap be used in Rockets Workshop as a currency to unlock rewards of the player's choice. Be sure to check in the Workshop as prizes can be previewed anytime for free. Scrap is available for a limited time through many of the guardians themed events. So collect it while you can!
---
Q&A
How long does this quest run for?
This quest will be starting on the 3rd of May at ~10:00AM PDT and will run until June 7th at 10:00AM PDT. Those attempting Legends runs will have until May 17th at 10am PDT to 100% explore both Heroic and Master difficulties.

How do I get the Legends title associated with Master Difficulty?
The Legends title and rewards will be given to the 100 players who 100% explore HEROIC AND MASTER difficulties in Guardians of the Galaxy Vol. Zero the fastest. Just like recent Event Quests, this quest will take advantage of the Time Attack system we've put in place for our Monthly Quest Legends Program. This means that the players that completely explore Heroic and Master difficulty the fastest within the first 2 weeks of the event being live will win the title.

In addition to this distinction, these first 100 will receive the following rewards:

#1-5 - 3x Tier 4 Class Catalyst Crystal
#6-100 - 1x Tier 4 Class Catalyst Crystal--
REWARDS
For completing and mastering all of the Beginner quests, you earn:


4000x Premium Crystal Shards (2x Crystals)
150x Units
900x Tier 4 Generic Catalyst Fragments
2x Generic Tier 1 Catalyst
2x Generic Tier 2 Catalyst
15x Tier 3 Generic ISO
18x Tier 2 Class ISO (3/each class)
1x Ravager title

20,000x Scrap
For completing and mastering all of the Normal quests, you earn:
1x 3-Star Rocket Raccoon
5000x Premium Crystal Shards (2.5x Crystals)
2000x 3-Star Crystal Shards (1x Crystal)
150x Units
2700x Tier 4 Generic Catalyst Fragments
1x Alpha Catalyst
3x Tier 2 Generic Catalyst
5x Tier 3 Generic ISO
7x Tier 4 Generic ISO
30x Tier 2 Class ISO (5/each class)
1x Ravager title

40,000x Scrap
For completing and mastering all of the Heroic quests, you earn:
4000x Premium Crystal Shards
3x Premium Hero Crystals
1x 3-Star Hero Crystal
400x 4-Star Crystal Shards
500x 5-Star Crystal Shards
150x Units
18000x Tier 4 Generic Catalyst Fragments
1x Alpha Catalyst
2x Tier 3 Generic Catalyst
12x Tier 4 Generic ISO
30x Tier 3 Class ISO
1x Ravager title

60,000x Scrap
For completing and mastering all of the Master quests, you earn:
3x Premium Hero Crystals
1x 3-Star Hero Crystal
6000x 3-Star Crystal Shards (3x Crystals)
1000x 4-Star Crystal Shards (50% of a Crystal)
500x 5-Star Crystal Shards (5% of a Crystal)
150x Units
3x Alpha Catalyst
1x Tier 4 Generic Catalyst
3600x Tier 2 Alpha Catalyst Fragments (10% of a Catalyst)
25x Tier 4 Class Catalyst Fragment Crystal
10x 4-Star Signature Stone Crystals
5x 5-Star Signature Stone Crystals
1x Galactic Assassin title

80,000x Scrap
Post edited by Kabam Miike on