As we continue to work to address ongoing issues regarding Parry and Evade, we will be extending the Week 4 Quest of the Summer of Pain and its Solo Objectives by 1 week to better allow you to complete this content. This will not result in next week's content being delayed.
Dope 6* pulls - Note to Kabam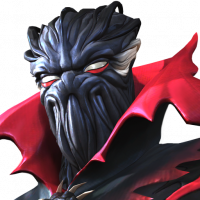 D٨RK_ANG3L
Posts: 49
★
Dear Kabam,
Stop overwhelming me with dope 6* pulls like Champion, Red Skull, Red Skull, Ultron, Champion, Cyclops, HE (dupe), Dormammu(dupe), CAWWII (2nd), Venompool, IM (dupe), IM (2nd), Hela, Dormammu(again), Jane Foster, HE(again), Korg, CW, IM (again), Sentry, Spider-Man (symbiote) continuously. Give me some normal champs in next 2-3 pulls.