What is it with the 5stars not available as 6stars?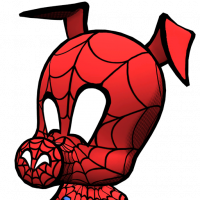 J0eySn0w
Posts: 443
★★★
I been watching some videos on YT, and I wanted to find out why we still don't have champions like Hyperion, Stark Spidey, Quake, Scarlet Witch, Blade, Wolverine, Magik, etc as 6stars. Is there any announcement on when they will be included if they will be? Whatever reason was given about Scarlet Witch, we all know was/is not true. There's no way these champs not available as 6stars will break the game with their OP-ness.
Cos for long time some of us if not many were pulling **** and useless champs as we wait till new released decent champs are added to the 6star pool yet some of these old but good champs were wasting and still wasting away that could have been added (ex. AA, who now is available).
Well, for money grab purpose I see logic but I'm not sure if there reasons already shared. Any info would be appreciated.