Summoners, we are aware of an issue where the Summoner Sigil's Golden Circle Quest is not available to all players. We are continuing to investigate this. We will be sure to compensate for any missed Gold once we have fixed the issue.
Thronebreaker choice - Mutant R3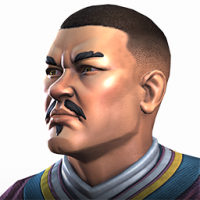 Twanger
Posts: 13
★
Got super lucky in Act 7 completion got the final chunk of T5CC mutant. I'm tempted to just pull the plug on either Gambit or Omega Red to take to R3. I mean a dupe will come eventually for O.R (right
) I'm tired of hoping the next 6* will be a good mutant to take to R3 and it could be months before that happens. Any advice would be greatly appreciated!
Post edited by Kabam Porthos on