Rank Down Gem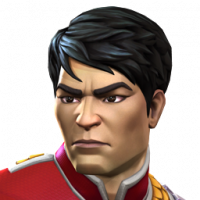 jepoyDR028
Posts: 3
★
Will it be useful to have a 5-4 Rank Down Gem instead of 4-5 5* Rank Up Gem on the Variants?

My situation goes like this, I rank 5 mostly all of the Champs I need for further content progress but then I'll end getting a 6* version of a Champ that I recently Upgraded?

Will I take them up to 6* Rank 2 or even 3? I will, if they are Nick Fury or Doom. If not? They will end up on a Rank 1 6* coz Ranking them up would be useless on my end.

Having a Rank Down Gem will be a great use, IMO.
Post edited by Kabam Porthos on
This discussion has been closed.