Why I think Magneto (House of X) is criminally underrated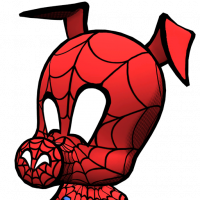 Primerprime5
Posts: 797
★★★
Ah yes, Magneto.

The other one, not the one that deals OHKO Sp3s.

Hardly anyone seems to remember that he exists, and I can't say I blame them. With a Beyond God Tier big bro, it's hard staying in the spotlight. I myself didn't really give him much thought except as a way to get guaranteed Parries.

All that changes when he's paired with his Synergies. So strap in, lads and lasses, and we're going to see why White Mags might actually be *almost* as good as his big bro once he brings some friends along for the ride.

First, the Synergy team: Mags (HoX), Prof X, Guardian. Optionally Colossus as well.
Magneto's Atonement lets him gain +8% attack rating, but when combined with Professor X it's potency increases by 25%, raising the Synergy to 10% damage. He also gains an additional 5% attack rating in a fight, so make that +15%.
Now, his Magnetism gives him AAR and decreases Power Rate on the opponent, but it also grants him an approximately 25% damage increase.
Next is the Synergy with Guardian, which lets Mags gain an extra Persistent Charge after winning a fight against #Villains, and also grants a 10% attack bonus against them as well.
Finally, Professor X's Drug M increases his Pre-fight Ability's potency by a flat 5% (in regular fights) or 15% (in Boss battles.)

Now, let's put it all together.

Against #Metal Champs: 15+25 (from Magnetism)+15 (from the Pre-fight)+5 (from Drug M)= 60% bonus attack rating.
Against #Villain Champs: 15+10 (from Guardian)+15 (from Pre-fight)+5 (from Drug M)= 45% bonus attack rating.

Still not convinced? How about his Specials? His Prowess lets him build upto atleast +105% Special damage from Heavies alone, and combined with Prof X's Birthright synergy that's raised to 205% increased Special damage. An additional base 10% Special attack rating as part of Mags' Mutation makes him deal a baseline of +215% Special attack damage. And that's excluding the extra Prowess you'll build from basic attacks.

ALSO also, the Pre-fight Ability mentioned in these calculations is based on a regular fight, not a BOSS BATTLE, WHICH RAISES PRE-FIGHT POTENCY TO 30%! That's an additional 10% attack rating!

Is he as good as Red Mags? Probably not. Is he a valuable addition to a team? Absolutely, as his abovementioned damage also accompanies his powerful utility. His Synergies also increase his range of attack, making him not only a counter to Metal Champs but also Villains, as getting back 2 Charges from fighting either lets him use his Pre-fight against them without worry.

I'd also talk about Metal Villains like Ghost and Doom and the combined effects of Magnetism and the Guardian Synergy, but I think I'll stop here for now.

Tl;dr- White Mags is amazing and can deal huge damage with very little effort.