As we continue to work to address ongoing issues regarding Parry and Evade, we will be extending the Week 4 Quest of the Summer of Pain and its Solo Objectives by 1 week to better allow you to complete this content. This will not result in next week's content being delayed.
Incursion milestones - not quite fair
marino123
Posts: 83
★
How are these milestones fair, for tier 3?
Tier 4 -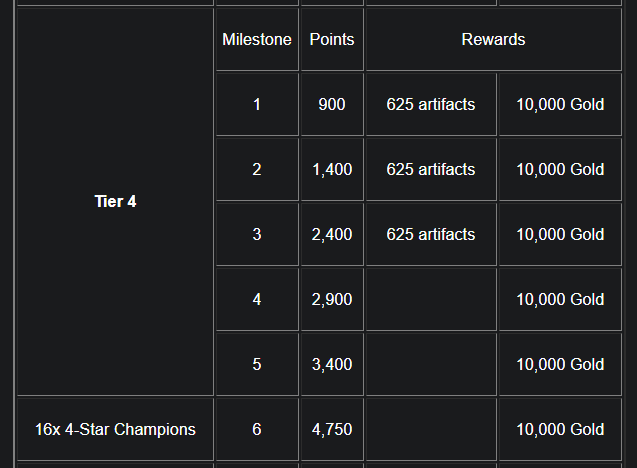 Tier 3 -
The third milestone for tier 4 are 2400 (highest with artifacts), and then for tier 3 they are jumping to 6000? With such an increase, the only increase is of 125 artifacts per milestone? How on earth is this fair gameplay? Either increase the artifacts per milestone, or reduce the milestones. At least the tier 2 milestones give 1100 artifacts per milestone.
Source of screenshot -
https://help.kabamsupport.com/hc/en-us/articles/360052853811-Incursions