UPDATE: A new Hotfix (v32.2.3) is now being released to address this issue. Please keep an eye on your App Store for this update to address the below issue.
We are currently experiencing an Error when Summoners view a Champion's Synergies while in the Champion Selection screen in Arenas and Duels. We are aware of this issue and are working on a Hotfix to address it. In the meantime, please avoid using the synergy menu to prevent this error and crash. We apologize for this inconvenience. Updates will be posted here:
https://forums.playcontestofchampions.com/en/discussion/293506/error-when-looking-at-synergies-from-champion-selection-screen
Can I de-rank my yellowjacket?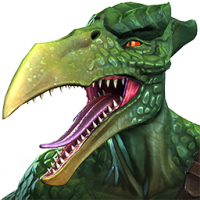 Riciton
Posts: 88
★
I have taken my yellowjacket to rank 3, thinking he would be good after his update but I still think he is useless and since ranking him up I have pulled spider-gwen. I am gutted I wasted my resources. Yellowjacket would be ok if he didn't have to spend his cores to put a slow debuff and it doesn't last as long as spider-gwen's. I would love to get my items back for gwen.