All I Needed Was Mutant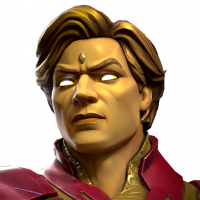 Fuzzy_
Posts: 58
★
All I needed was mutant t4c, so I opened t4c crystals. It was the only catalyst I wasn't maxed or near maxed on.
After my first pull yielded zero mutants out of 10 spins, I should have known this was going to be an odd one.
This post is a bug pointing out there isn't fair odds in this game, and this image proves it. Oh, and there's a surprise at the end too.
If anyone ever needs a reminder how rigged this game "randomizer" is, see the attached image. There you go. 85/90 spins failed on a 1:6 chance odds. All I needed was mutant and I got only FIVE. Fair odds would have been 15 of them from 90 pulls.
Science dictates that any one spin in a casino game, and it is a gamble. However as sample size increases, odds are supposed to resemble the true odds. In this case, 90 pulls should have some resemblance of the true odds the game provides, which clearly aren't even 1:6 ratios.
Now in case you think I've overlooked the obvious, I can count. 90 pulled t4c crystals. Yet the counter shows over 220 t4c. Before anyone freaks, I have a screenshot showing only 85 are in my overflow, not several hundred. So surprise, there's a visual bug I'm reporting too!!! I'm sure Kabam are gonna focus on that minor bug only, when the reality is the whole odds are broke AF.