UPDATE: A new Hotfix (v32.2.3) is now being released to address this issue. Please keep an eye on your App Store for this update to address the below issue.
We are currently experiencing an Error when Summoners view a Champion's Synergies while in the Champion Selection screen in Arenas and Duels. We are aware of this issue and are working on a Hotfix to address it. In the meantime, please avoid using the synergy menu to prevent this error and crash. We apologize for this inconvenience. Updates will be posted here:
https://forums.playcontestofchampions.com/en/discussion/293506/error-when-looking-at-synergies-from-champion-selection-screen
Please help with Uncollected Shang Chi boss fight ( I don't have ebony maw)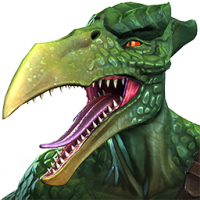 Bfj869
Posts: 2
★
I came back to this game after about 3 years so I don't know a ton of ways around this. I am very parry reliant when I fight. I'm looking for a way to win this fight with champs I have. I can get to Shang Chi with full health (Domino, Red Mags, Stealth Spidey, Nick Fury and apocalypse) and can only take like 30% of his health down and I'm dead in a couple of hits regardless. I can't seem to get used to Chi's fight motions or the unstoppable is going off when I bait a SP1 and I can't punish that.
In order to beat Mr Negative on Master difficulty I took a 4 star white magneto for his pre-fight ability and used Nick fury for a pretty easy solo. My 4 star white magneto isn't ranked up at all and I didn't even have to use him for any fights, but having that ability to negate the evades was completely worth it and made it easy. I'm looking for options like that to beat Shang Chi and haven't really found any.
I just very recently ranked up BWCV/ Prof x/ and kingpin so I'm not super good with them/ know a ton about them. I just got apocalypse and have easily ripped through a ton of content with him, but when I try this fight I've read you can parry and become immune to the one node, but I still feel like I can't do anything productive. If anyone has any ideas/ synergies/ cheese ways to win please give any advice. Thank you in advance