Earlier today, there was an issue where Summoners that logged on shortly after the Login Calendar switched over for the day didn't receive the Cosmic Ghost Rider login crystal. We've fixed the issue for players receiving the crystal now but will have to collect data and send out the crystal to all players that didn't receive it next week. We apologize for this inconvenience and look forward to making it right for you all.
Gwenmaster for unskilled players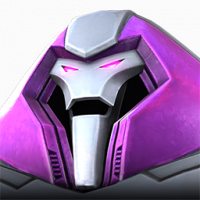 AlexBossu
Posts: 135
★
I tried to fight her, but i was not able to pass the 1st phase.

Next time I will bring prof x.

Other phases are same difficult? On yt all phases look like a piece of cake.

What champions to bring in? I see warlock, doom, apocalypse. What works better for an average player? Any ideas how to practice the phases? I need some advices.