Get a Free 3-6 Star Baron Zemo this Week!
Log in to the Summoner's Market at
https://store.playcontestofchampions.com/
and claim the Baron Zemo Selector between 10am PT November 24 and 10am PT on December 1st.
Proven and Below: 3-Star
Conqueror/Uncollected: 4-Star
Cavalier/Thronebreaker: 5-Star
Paragon/Valiant: 6-Star
You can only claim this Baron Zemo one time. The Baron Zemo is delivered as a selector, claiming it will require you to choose your rarity immediately. If you plan to change your Progression level during the Cyber Week event, we suggest you wait until you have made that change before claiming this selector.
Due to issue with the "Not Another Anime Reference" Solo Event, we will be disabling the event for the time being. We will return the event at a future date when the issues have been resolved. We apologize for the inconvenience.
**BANQUET EVENT PSA**
To fully participate in the upcoming Banquet's Alliance Event you will need to be in your alliance for 14 days prior to the event's start date on December 20th. That means, stay in your alliance from December 6th onwards to enjoy all there is to offer in the Banquet event.
Please, can I take back my crystal?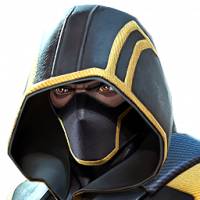 luahgamer5
Posts: 12
★
I'm a lvl. 46, Conqueror player, ~3500 prestige. Using all my effort, revives and health potions, made many Legendary 10 ring tournament missions. When I completed 2.1, got enough shards to make a 6* crystal. Then I opened it and got a Joe Fixit. This game must be trolling me, you play the same mission for 6 hours against champions 20 times your PI, with OP nodes that make them kill you in 1 hit, just to get a JOE FIXIT. I want my crystal back, doesn't need to be 6*, just not a JOE FIXIT.