Earlier today, there was an issue where Summoners that logged on shortly after the Login Calendar switched over for the day didn't receive the Cosmic Ghost Rider login crystal. We've fixed the issue for players receiving the crystal now but will have to collect data and send out the crystal to all players that didn't receive it next week. We apologize for this inconvenience and look forward to making it right for you all.
Champion nerfs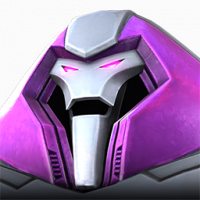 Illusionary
Posts: 21
★
Can we get some? The meta within MCOC has frankly felt incredibly stale for far too long at this point. I'm not suggesting that champions like Quake and Ghost should be nerfed to the ground, but adjust them so that they aren't so dominant at the top. I believe it was said at the beginning of the champion buff program that nerfs would take place as well, but we haven't seen any as of yet.

Ghost and to a greater extent, Quake simply aren't healthy for the longevity of the game. Competitive games like MCOC are at their best when the meta is ever-shifting, but with those two champions remaining dominant for years now, the meta has only grown staler and staler over time. Kabam, I implore you to fix this for the sake of MCOC's health.

Side note: Providing RDT's should a nerf like this take place is a prerequisite. People have invested in these champions and thus would have every right to be aggravated. In a case like this where nerfing these champions is fairly necessary for the heath of the game, providing RDT's are a far lesser evil comparatively.
Post edited by Kabam Zibiit on