Due to issue with the "Not Another Anime Reference" Solo Event, we will be disabling the event for the time being. We will return the event at a future date when the issues have been resolved. We apologize for the inconvenience.
**BANQUET EVENT PSA**
To fully participate in the upcoming Banquet's Alliance Event you will need to be in your alliance for 14 days prior to the event's start date on December 20th. That means, stay in your alliance from December 6th onwards to enjoy all there is to offer in the Banquet event.
A rant about the side quests.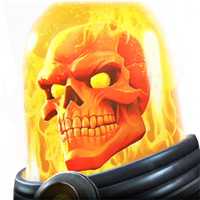 pop_tarts
Posts: 24
★
Side quests are wayyy unbalanced, unfair and difficult.

I am a player who has barely completed Act 4, working on upgrading my champs so I can do Act 5, however those needed resources are in the sidequest.
I go in, check the team requirements (I know, it's not reliable, but it should at least give an idea.)
I go into the quest with the estimated hero rating 7,500. I have 14,000+ team, this should be a cakewalk.
Dead first fight against, what, a 10,000 Longshot or something?
I sigh, and then wait a bit. Next day, I go into the lowest quest. Not as good rewards maybe, but at least I have something.
The first few fights are pretty nice and relax. But then again I go into a 10,000+ opponent (DDHK) and lose all but one champion.
Now I started to realize something. Why are those requirements so low when I am facing high tier opponents?
Some of you may not understand this problem, with your 5* teams and all. However, with my team being mainly comprised of 4 stars and just one 5 star, it becomes nearly impossible to do the basic side quests.
It's even more frustrating considering those quests are what I need to do in order to have the resources to upgrade my champions.
Why do you have 10,000+ enemies in a quest that will give you only 3* shards Kabam, let alone a measly amount of 4* shards?!
Please, dear god, make them easier for players who don't have an insane amount of skill.
Don't lock much needed resources behind enemies who are too tough for your measly champs.

Thanks for coming to my TED Talk.