Earlier today, there was an issue where Summoners that logged on shortly after the Login Calendar switched over for the day didn't receive the Cosmic Ghost Rider login crystal. We've fixed the issue for players receiving the crystal now but will have to collect data and send out the crystal to all players that didn't receive it next week. We apologize for this inconvenience and look forward to making it right for you all.
GAME SEEMS TO BE GETTING WORSE?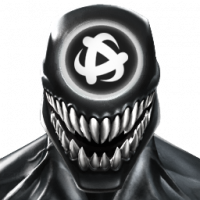 Scratchmaster23
Posts: 73
★
Kabam you have given out some more comp but still not fixed the issues it seems, if anything it has gotten worse. Also is there something wrong with some of the masteries as they seem broken as weird things are going on? Its made some types of champs absolutely useless as cannot parry and heavy, or when i do manage to pull off a parry, which seems to be more luck than good timing, every champ in all content shrugs off the stun before i can even hit them.
Dont you think it's time to take the game down for a prolonged time and actually get to the bottom of all these issues to make your game great again?
Im wondering if this is an Android issue solely or is it happening to iOS users also.