UPDATE: A new Hotfix (v32.2.3) is now being released to address this issue. Please keep an eye on your App Store for this update to address the below issue.
We are currently experiencing an Error when Summoners view a Champion's Synergies while in the Champion Selection screen in Arenas and Duels. We are aware of this issue and are working on a Hotfix to address it. In the meantime, please avoid using the synergy menu to prevent this error and crash. We apologize for this inconvenience. Updates will be posted here:
https://forums.playcontestofchampions.com/en/discussion/293506/error-when-looking-at-synergies-from-champion-selection-screen
6 Star Doctor Octopus anyone?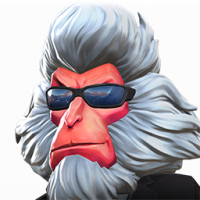 BarryMcCaulkiner
Posts: 152
★★
Ive been sitting on a 6 star tech 1-2 rank up gem for a while and my only options lately were Punisher 2099, just because I enjoy him and he is fun to play but not the best imo. I recently got Doc Ock, but never used him before and know he is not a top tier champ even in the tech class.

Anyone recommend taking him to rank 2 or wait for another tech champ that takes priority? My tech lineup is kind rough, I have a 5/65 ghost that I dont use, a 5/65 Sparky that doesnt get used and a 5/65 warlock that gets used frequently so techs are not my best class.
Post edited by Kabam Dijon on