Earlier today, there was an issue where Summoners that logged on shortly after the Login Calendar switched over for the day didn't receive the Cosmic Ghost Rider login crystal. We've fixed the issue for players receiving the crystal now but will have to collect data and send out the crystal to all players that didn't receive it next week. We apologize for this inconvenience and look forward to making it right for you all.
I'm still bitter about True Focus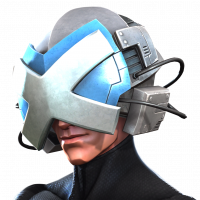 Vendemiaire
Posts: 1,606
★★★★
I know that balances are needed to be made but the recent AW change that introduces True Focus on boss island is a lazy move. They can introduce a tag for both Quake and Ghost in war and make a node for them specifically. True Focus indirectly affected the effectiveness of a lot of champs I really like using like Tigra, Prof X, and Mister Negative among others. Champions with fun and quirky playstyle but need skills to play. All that's left are basic champions. Kabam hate skills. Lol.
I know it's a game and meta changes but this one made me lost all my motivation to play War. I ranked Tigra for War and now I can't use her in the most important fights. There's also a dedicated group of Tigra users that are bummed but it is what it is. I'm also planning on ranking Mister Negative for War once I pull him but now I don't care if I pull him.
Moving on here's a Tigra Solo for this week's SOP.