Summoners, earlier today a notification for a Guardians of the Galaxy gift was delivered to some Summoners. This was done by accident, and we apologize for any confusion this may have caused.
Nightcrawler Fury Cap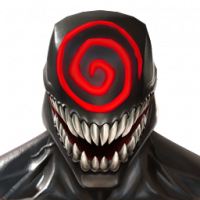 johnnywill
Posts: 8
Why is Nightcrawler capped at 3 furies? I recently duped my 5* and was farming potions off WS and noticed no matter how many deep wound strikes I had, the fury counter would never go above 3. This is not stated in his sig ability. It seems like a completely irrelevant silent nerf. To have more than 3 fury stacks you have to be playing very well and very aggresively. 3 furies is 102% atk increase for my 4* 5/50 sig 79 NC vs 10 poise charges on starky is 200% atk increase. Would love to hear the reasoning.