My units..where are they?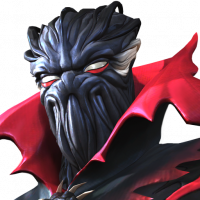 CitizenBrain
Posts: 12
★
I bought my semi yearly Odins chest.
My units were never credited. I Contacted support (big help) 6 hrs later I still have not gotten what I paid for. I recieved one response asking for my proof of transaction...then just radio silence. Nothing. I'm trying to remain calm here as I don't want to get banned...but someone at kabam needs to wake up thier support staff and get me what i paid for. Almost 3 years here and things like this are really trying my patience.
This discussion has been closed.