Summoners, the Necrosword Crystals (the crystals in the Knull Cavalier Preview Bundle) currently have a higher than intended drop rate of 6-Star Champions.

We will be leaving the crystals as is for the time being, but will be correcting the drop rates before Knull receives his official release on October 28th. To ensure that this does not affect anybody that purchased this preview bundle, we will be auto-opening these crystals before that date, but this means you will not see what you received. To avoid any confusion, please open your crystals yourself ASAP.
Did you all know that Medusa's armour shatter doesn't work the same way anymore?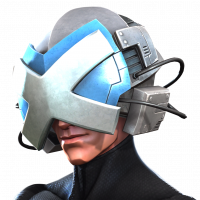 Aaron_Ande
Posts: 17
★
I was questing in act 7.1.4 (Arc overload, Armoured assault). I put Medusa in the team knowing her armour shatters can prevent further armour ups and would make the path easy, but it didn't work. I thought I read the nodes wrong but looks like Medusa's armour shatter description was changed. I don't know when this was changed, and nobody talked about this. Really pissed at this. Honestly, what's the whole point in this change.