Kang Boss fight - 7.3.6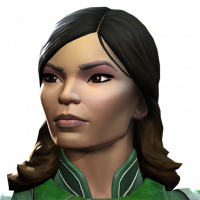 Shaanenegan
Posts: 109
★
I just want to take this time to appreciate the final Kang fight in act 7.3.

I personally feel that is the best boss fight created so far. I am not calling it easy. But unlike the other fights, It wasnt as annoying. The other fights, as fun as they were, became annoying occasionally. I am definitely not the best player in MCOC and I have never one-shot Grandmaster or Gwenmaster, or even Kang. But the way this fight was created, it was much more fun than the other two. So as much as I criticize Kabam for when they make poor choices, I owe it to them to praise when they have good work.

Kudos to whoever designed this fight. Very Good job done indeed.